Glass with U-Shapes that it self has fungsion as a solid structure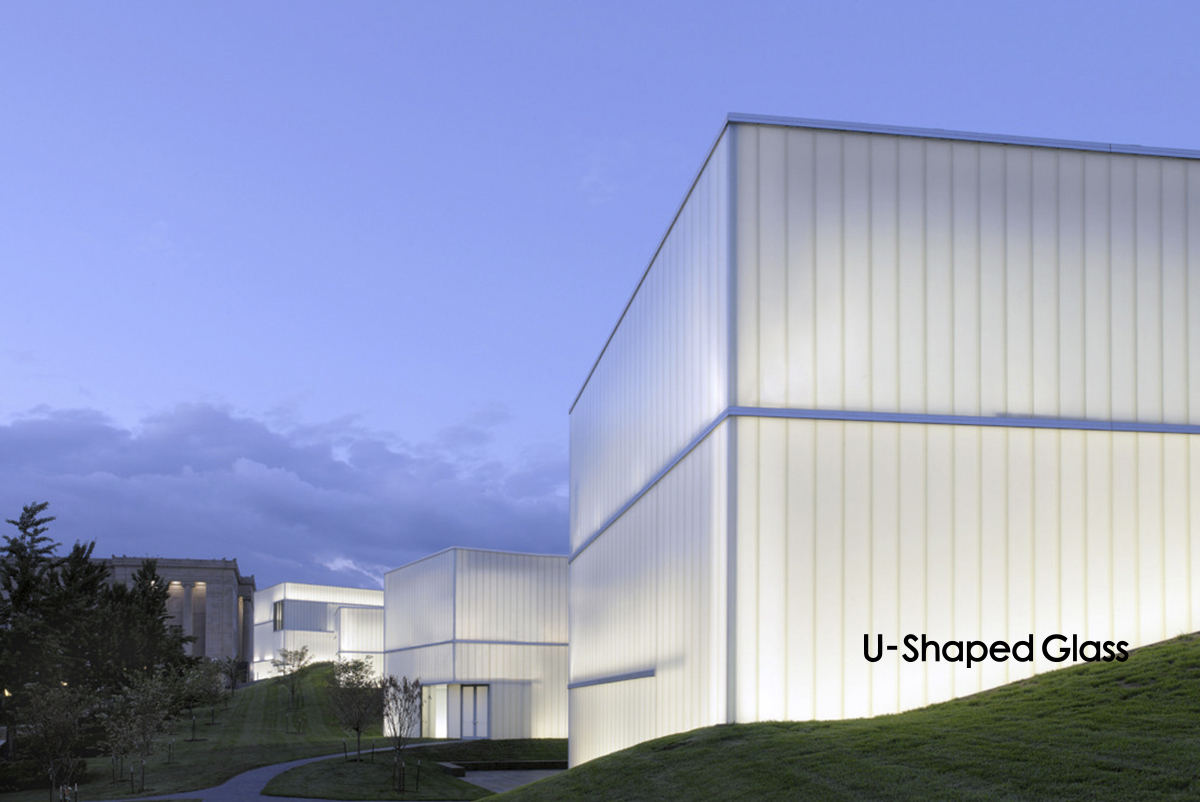 PILKINGTON PROFILIT SPECIFICATIONS
| TYPE | LENGTH | DIMENSION (Web-Flange-Thickness) |
| --- | --- | --- |
| K25/60/7 - Standart Pattern | 7 mm | 262 mm x 60 mm x 7 mm |
"U-Shaped Glass" from Himalaya Abadi is a machine rolled cast glass in u-shape, crafted specifically for architectural glass – both interior and exterior applications. Also known as profiled glass or channel glass, its unique shape allows to withstand imposed forces in conditions conventional flat glass incapable of.
U-Shaped Glass systems consist of the self-supporting profiled glass held in place by an extruded aluminum perimeter frame, creating seamless glass spans uninterrupted by metal structures, enabling a winding curve exposure as well as a neat glass-to-glass corners.
U-Shaped Glass is available in a variety of textures, translucencies and colors – allowing a soft and even light to filter through, while still maintaining an element of privacy.
These uniquely shaped glass products are available in multiple face widths, ranging 232-mm up to 331-mm, with a flange depth of 41-mm or 60-mm, in 6mm or 7mm glass thickness.
Glass thickness 6 mm, flange height 41 mm

Glass thickness 7 mm, flange height 60 mm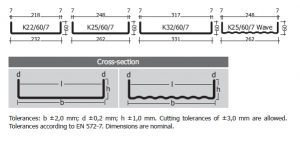 We provide Pilkington Profilit™ and also Appleton UniprofTM channel glass systems with a variety of design options to meet project needs.
Contact Himalaya Abadi and/or your nearest Glassmart network to learn more about U-Shape Glass design applications of your project.