Super clear glass like a crystal, because this product has low iron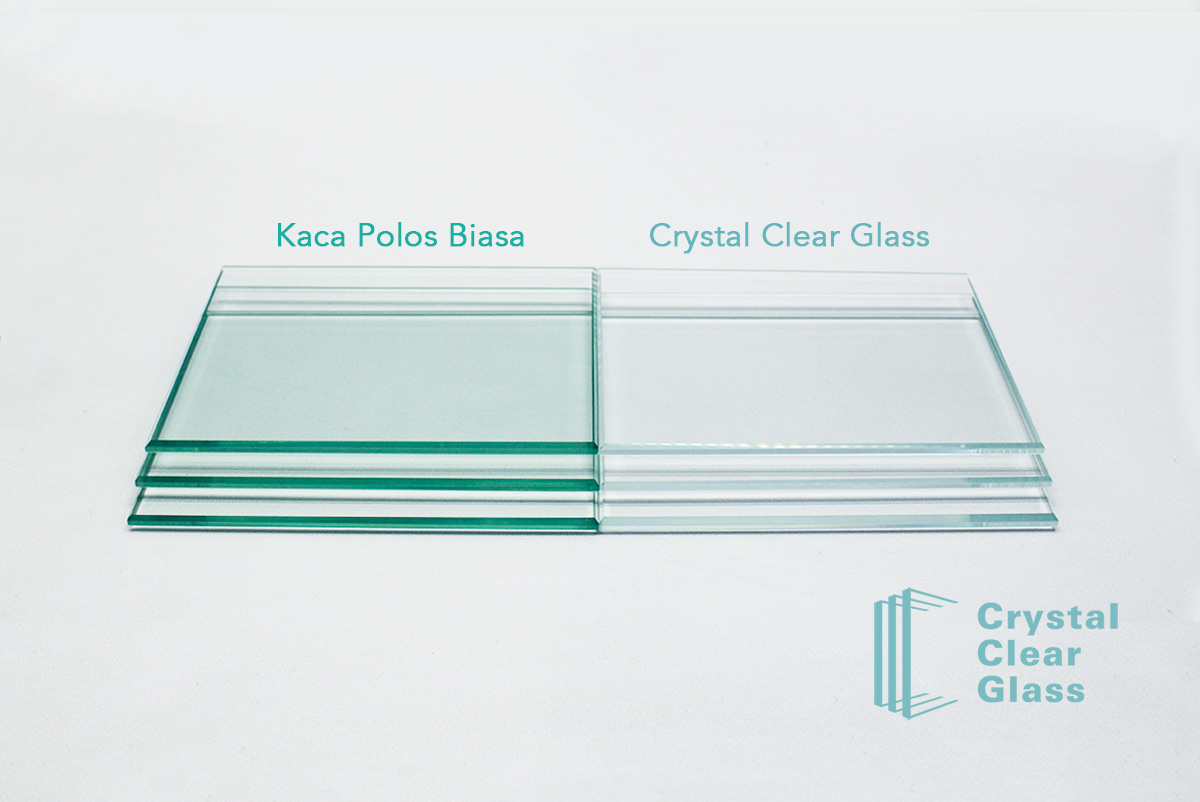 CRYSTAL CLEAR GLASS SPECIFICATIONS
| TYPE | THICKNESS | MAX SIZE (WxH) |
| --- | --- | --- |
| Crystal Clear Glass | 5 mm, 6 mm, 8 mm, 10 mm, 12 mm, 15 mm, 19 mm | 2140 x 3660 mm |
CRYSTAL CLEAR
Crystal Clear Glass is an ultra-clear low-iron glass product, which is specifically designed for a wide variety of applications of exterior and interior, where high visible light transmission, a brilliant clean-looking edge, and minimal color distortion are desired.
Its jewel-like clarity is achieved by removing as much iron content as possible during its manufacture, so that green tint (or green visual effect) that is usually associated with ordinary clear float glass is removed. Thus resulting to a very high clarity for maximum visual performance.
APPLICATION
Crystal Clear Glass is typically used for building entrance, doors, shop-fronts, store display cases, furnitures, interiors, or other applications where true color and visual accuracy is paramount. It is also optimizes solar gain in solar panels.
To add more architectural features, it can be curved to achieve elegant design effect. The glass can be tempered or laminated to improve the safety feature and security performance. A double-glazed unit of the glass may provide a series function of solar control, thermal insulation, and acoustic insulation.
FEATURES
Very high clarity for maximum visual performance
Minimal color distortion
Note : Crystal Clear Glass edge color appearance may vary for different glass thicknesses and glass sizes under certain lighting conditions. It is recommended for full size glass viewing to determine acceptability for final use.