Decorative Mirror which available with various colors, antique patterns and reflective patterns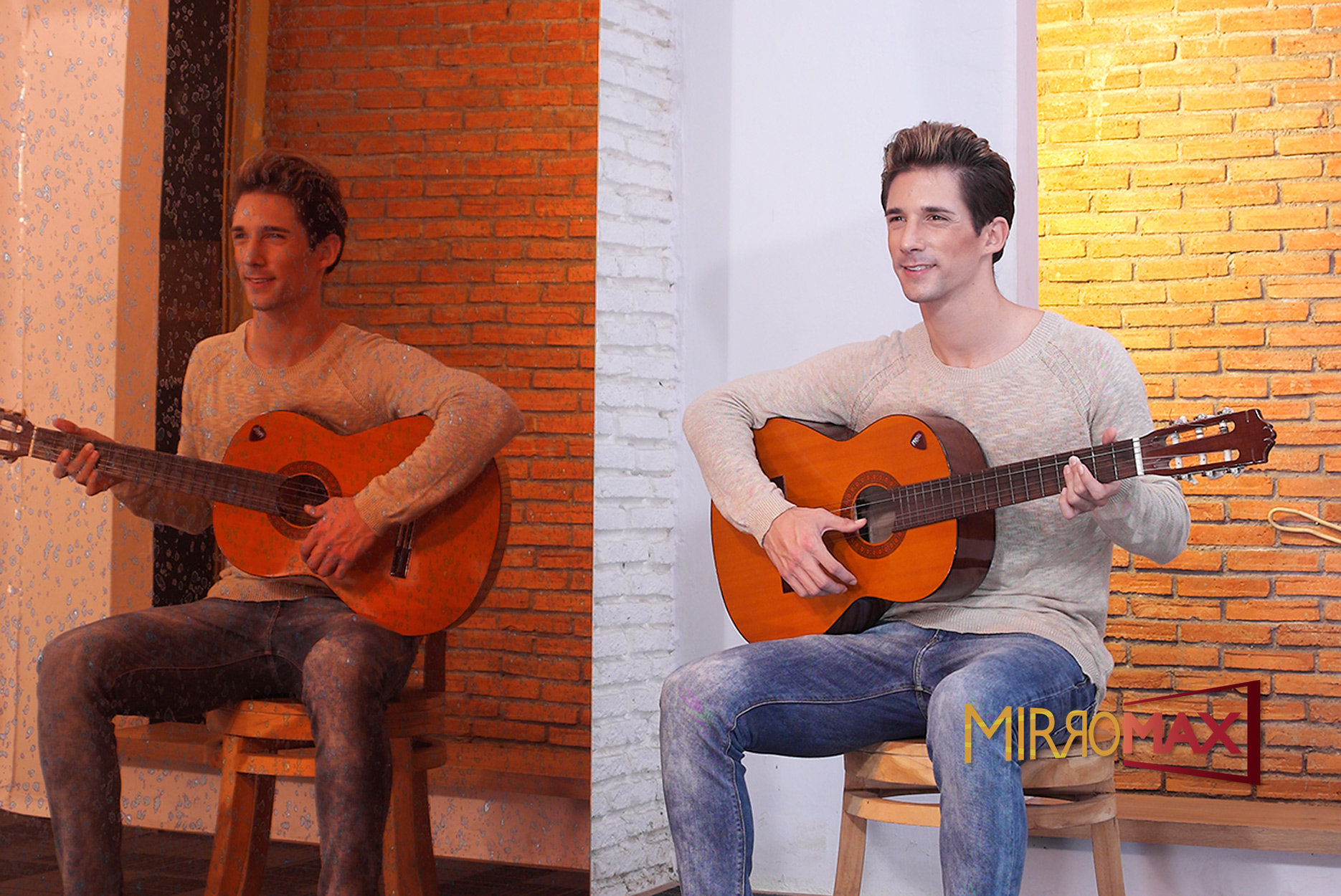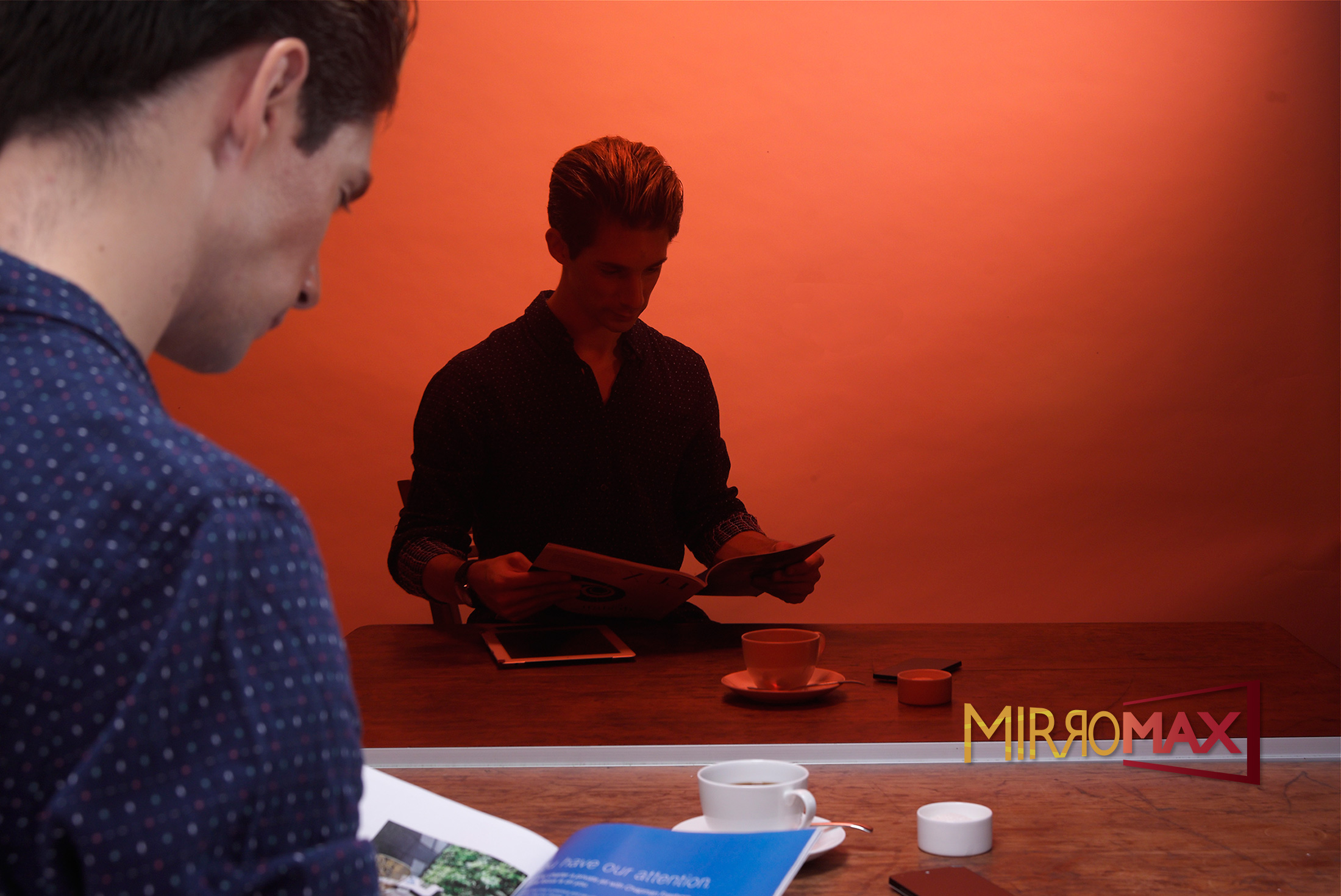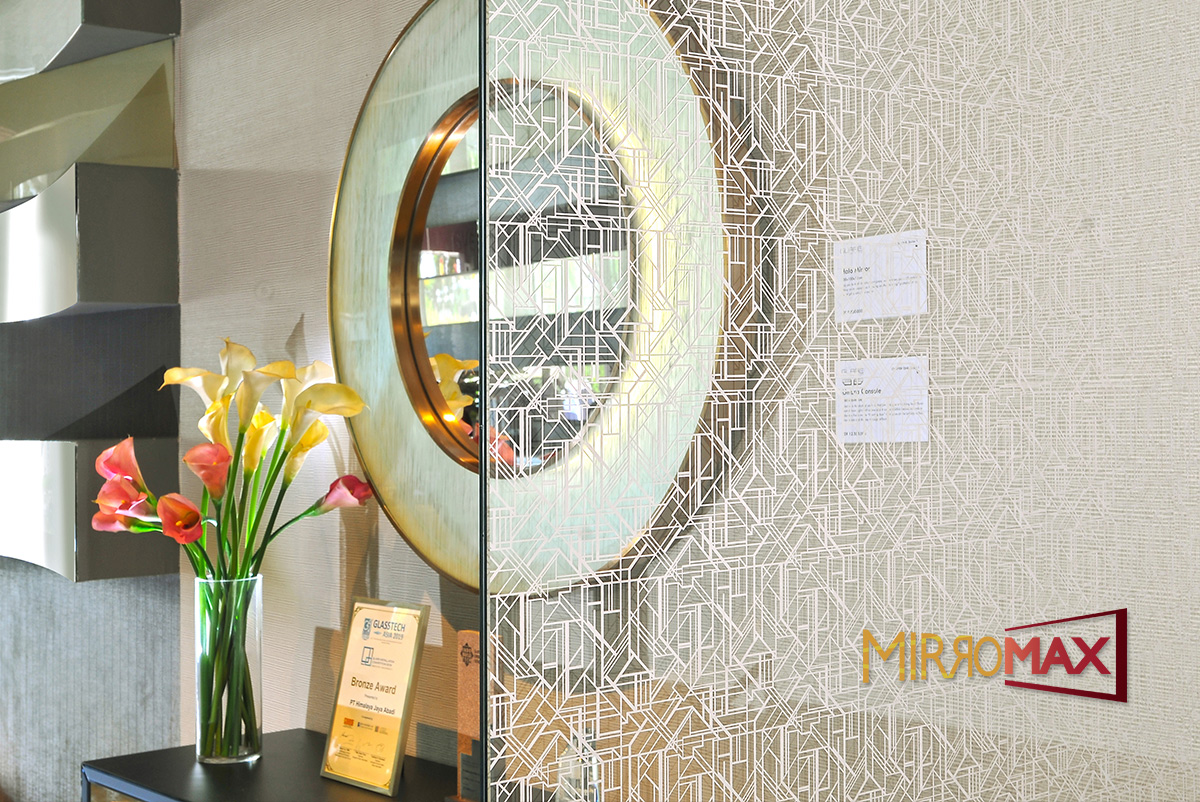 MIRROMAX COLOR SPECIFICATIONS
| TYPE | THICKNESS | MAX SIZE (WxH) |
| --- | --- | --- |
| Bronze | 5 mm | 1830 x 3050 mm |
| Grey | 5 mm | 1830 x 3050 mm |
| Blue | 5 mm | 1830 x 2440 mm |
| Green | 5 mm | 1830 x 2440 mm |
| Red | 5 mm | 1830 x 2440 mm |
| Orange | 5 mm | 1830 x 2440 mm |
| Gold | 5 mm | 1830 x 2440 mm |
| Purple | 5 mm | 1830 x 2440 mm |
| Yellow | 5 mm | 1830 x 3050 mm |
| Titanium / Totanium + | 5 mm | 1830 x 3050 mm |
MIRROMAX ARTE SPECIFICATIONS
| TYPE | THICKNESS | MAX SIZE (WxH) |
| --- | --- | --- |
| Riff | 5 mm | 1830 x 2440 mm |
| Amethyst | 5 mm | 1830 x 2440 mm |
| Brunn | 5 mm | 1830 x 2440 mm |
| Jasper | 5 mm | 1830 x 2440 mm |
| Zitroen | 5 mm | 1830 x 2440 mm |
| Whisky | 5 mm | 1830 x 2440 mm |
SPESIFIKASI MIRROMAX PATTERN
| TYPE | THICKNESS | MAX SIZE (WxH) |
| --- | --- | --- |
| Filament | 5 mm | 1830 x 3050 mm |
| Traverse | 5 mm | 1830 x 3050 mm |
| Convolution | 5 mm | 1830 x 3050 mm |
| Cascade | 5 mm | 1830 x 3050 mm |
| Diadem | 5 mm | 1830 x 3050 mm |
| Intersection | 5 mm | 1830 x 3050 mm |
MIRROMAX
Mirromax is a decorative mirror glass consisting of three product variants, includes Mirromax Color (decorative mirror), Mirromax Arte (decorative antique mirror) and Mirromax Pattern (mirror patterned glass). 
MIRROMAX COLOR
Mirromax Color is a decorative mirror product with various color variants, which has a colored coating layer of titanium and various types of metal, which is given to clear float glass or tinted float glass. Mirromax Color has attractive and varied color choices, which add beauty to your interior arrangement. The coating content of stainless steel and titanium material will provide better usability and durability on the luxurious appearance of your interior.
MIRROMAX ARTE
Mirromax Arte, is a type of artistic mirror product suitable for use in an interior design setting. Mirromax arte presents a selection of mirror products with a variety of decorative patterns, which have a special antique look and pattern. Mirromax arte with its distinctive appearance is a design inspiration for your interior arrangement. Mirromax arte creates a new, unique understanding through a mirror product with a reflection effect that is not perfect, but is actually stunning and seems to bewitch the imagination of the audience. One thing that is very different from the perfect reflection effect of a mirror product.
MIRROMAX PATTERN
Mirromax Pattern is a mirror product which has a reflective pattern on the coating side. The reflective pattern is a permanent because the coating are made of titanium based composition. 
APPLICATION 
Mirromax can be cut, edge-worked, drilled and notched in the same way as a conventional mirror. Mirromax is as simple to install as a mirror. Due to prolong the quality of its mirror coatings, additional constructive backing should be applied using appropriate backup materials.
Mirromax is as simple to install as a mirror – suitable for all interior areas of commercial buildings, hotels, offices, retail shops ; for its wall paneling, furniture, cabinet doors, and other interior functions.m