Copper free mirror product with highly reflective and designed to minimalize corrosion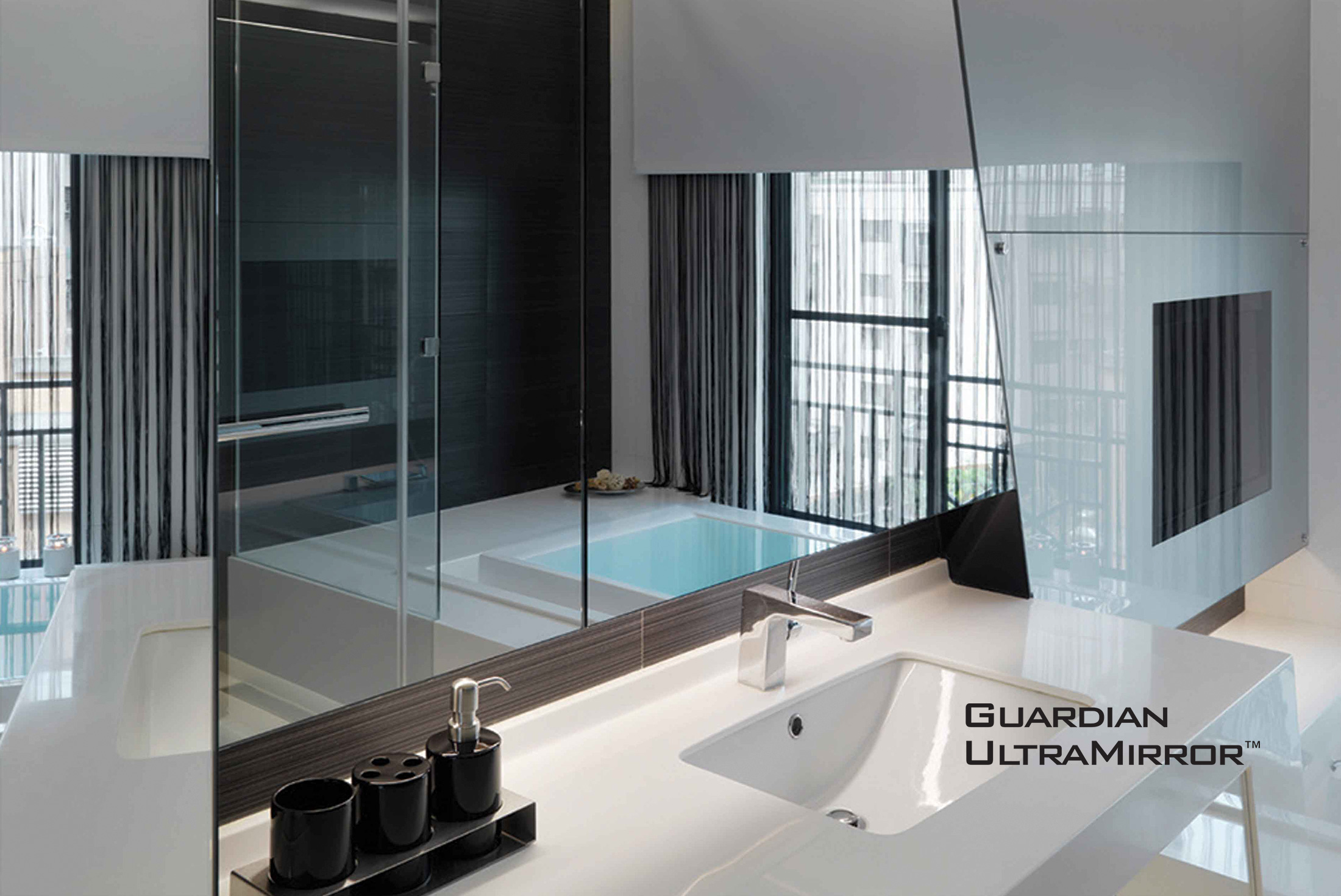 GUARDIAN ULTRAMIRROR SPECIFICATIONS
| TYPE | THICKNESS | MAX SIZE (WxH) |
| --- | --- | --- |
| UltraMirror - Clear | 5 mm | 2134 x 3300 mm |
| UltraMirror - Clear (Big Size) | 5 mm | 2438 x 3658 mm |
| UltraMirror - Super Clear | 5 mm | 2034 x 3048 mm |
| UltraMirror - Euro Bronze | 5 mm | 2134 x 3050 mm |
| UltraMirror - Euro Grey | 5 mm | 2140 x 3050 mm |
ULTRA MIRROR
UltraMirror is Guardian most beautifully reflective and durable product, providing unparalled protection against corrosion, chemicals, moisture, and abrasion while adding beauty and elegance to any setting.
APPEARANCE
UltraMirror is highly reflective and offers a true image reflectance with virtually no distortion. It is durable and long lasting.
ENVIRONMENTALLY FRIENDLY
UltraMirror respects the environtment with copper free mirror.
QUALITY
Guardian UltraMirror is more protected than conventional mirror, up to three times according to ISO 3770.
HEAT-RESISTANT
UltraMirror can be used in environments up to 60OC.
MOISTURE RESISTANT
UltraMirror can be used in environtments where moisture is present but cannot be immersed in water.
THICKNES AND SIZES
Available in 5mm with standart size 3210mm x 2134mm and 2438mm x 3658mm.
APPLICATIONS
UltraMirror can be used for doors,  store display cases, wall mirror, decorative panel and furnitures.